Shaykh-ul-Islam Dr Muhammad Tahir-ul-Qadri arrives in Birmingham to address Al-Hidayah 2023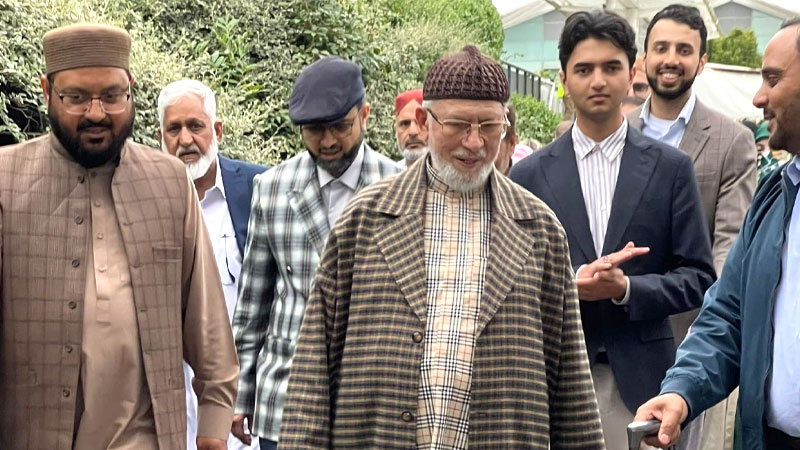 His Eminence Shaykh-ul-Islam Dr. Muhammad Tahir-ul-Qadri arrived at Birmingham UK, where he is set to address at 3 day Al-Hidayah 2023 residential retreat.
He was accompanied by Chairman Supreme Council Minhaj-ul-Quran International Dr. Hassan Mohiuddin Qadri, President Minhaj-ul-Quran Women League International Dr. Ghazala hassan Qadri, Shaykh Hammad Mustafa al-Madani al-Qadri, Shaykh Ahmad Mustafa al-Arabi al-Qadri.
This three-day unique opportunity in the company of Shaykh-ul-Islam will take place at the University of Warwick from Saturday 26th till Monday 28th August. It will focus on establishing and renewing the connection of the 1200 attendees with Almighty Allah (Subhanahu wa Ta'ala).
The leadership of the United Kingdom extended a warm welcome to His Eminence and the esteemed Al-Qadria family at Birmingham Airport UK. The delegation included prominent figures such as President MQI UK, Syed Ali Abbas Bukhari, along with Moazzam Raza, G. M. Malik, Abu Adam Ahmad Al-Shirazi, Ghulam Murtaza, Ahsan Khan, Allama Ashfaq Alam Qadri, Allama Naeem Tariq Hujveri, Allama Haroon Abbasi, and dedicated organizational representatives of MQI UK, MWL, Minhaj Sisters, MMG, and the Minhaj Scholars Forum from Birmingham, Derby, Nottingham, and Stoke on Trent.